Description
German HID Bulbs for Aftermarket HID Kits (Pair)
The best pair of HID replacement bulbs you can find guaranteed! Replace damaged HID bulbs from your aftermarket HID kit. Sold in Pairs.
100% water proof and weather proof construction hid conversion replacement bulbs, you can submerge the entire bulbs under water and it will still turn on with no problem.
We have More than 16+ bulb types, so we will have the any bulb model for any type of vehicle
0.2% failure rate, compared to 15-20% failure rate of other company HID Conversion bulbs currently out on the market, the reliability is comparable to factory OEM HIDs bulbs.
Color temperature output has tolerance of +/- 100K, the tolerance is unnoticeable by human eyes
Super Superior lumen output compare to any company 's bulbs.
The Best and highest quality xenon bulbs you can find online.
Bulb sizes H4, H13, 9004 & 9007 Include High beam bulbs integrated with the HID bulb. See the left image on this page.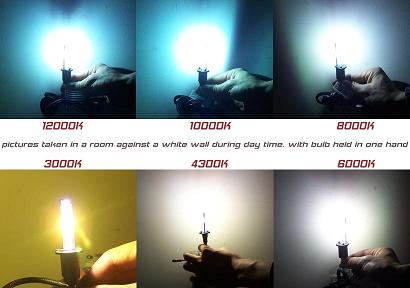 PERFORMANCE HIGHLIGHTS
Produces 3-4 times brighter than the standard halogen bulbs
Consumes only 35W of power and provide 185w output.
Increases driving visibility by almost 75 yards and improves safety
Uses focused beams to reduce glare found with most lower-end HID lights
Long product life (3500 hours of continue burning time)
Bulb connector shown below: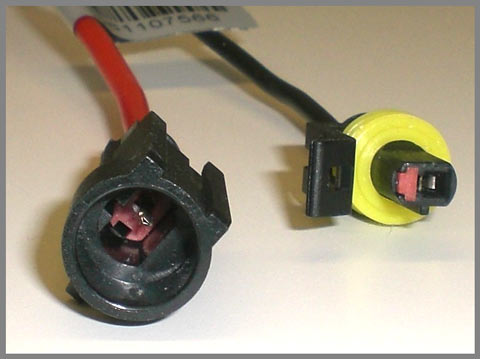 Is this a pair of bulbs only? YES
Are ballasts included? No
Is this a complete kit? No, please see our HID kits that include the bulbs and ballasts if that is what you are looking for.